Mobilizing 2016/17 Round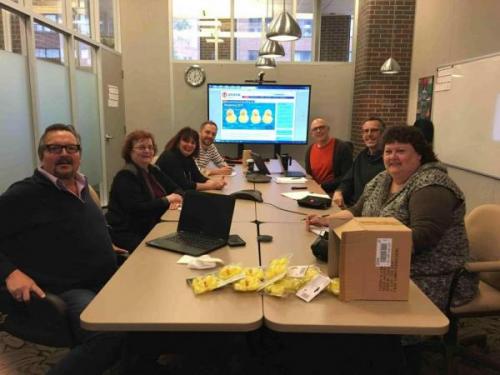 Michael Desautels, Louise Laporte, Tiffani Tyner, Adrian Dumitru, Loren Crawford, Michael Lechasseur, Dale Robinson, Rachel Besharah (photographer), (on the phone) Abudi Awaysheh, Sherrill Robinson-Wilson, Pamela Sihota
Your Bargaining Support Committee is working to mobilize members in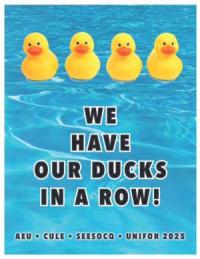 support of our bargaining team.
Features:
Upcoming Events
Messages of Support for our Bargaining Team
Send email messages or pictures of support. Upload videos of support.
Dear Bargaining Team and Bargaining Support Committee,

Thank you for your hard work and dedication to making our workplace a healthy and positive one and to improving our working conditions.

I have read the Unifor 2025 demands posted on the new Negotiations 2017 website launched today and I am very happy to see the focus on mental health and additional protections for persons experiencing domestic violence.

Especially important for me, as a Grievance and Adjudication Officer who travels for hearings, are the workload issues that you are addressing.

I am with you and appreciate your time and effort!

In solidarity,

Nina Ziolkowski
Proudly wearing my Unifor 2025 sticker today in support of our bargaining team!
Go team!
I wanted to take the time to thank you all for everything you are doing for us. I know this is volunteer work and I can't thank you enough for that. It takes a very special kind of person that puts the needs of others before themselves. Without you and your efforts we would be no different then the private sector. I am so thank full for the bargaining team and the mobilising comity. My life is stressful enough as I have two children with special needs. After fifteen years in the private sector I know all to very much. What can happen and how we could be treated if it wasn't for Unifor2025 and the hard work you all put forth on a daily basis. Knowing that I have Unifor2025 in my corner makes it so that I no longer worry about my job and can focus on my job and family.

Thank you so much for making it so I can sleep at night and wake up ready to go. I really appreciate it and can't day thank you enough.

Kevin Pyle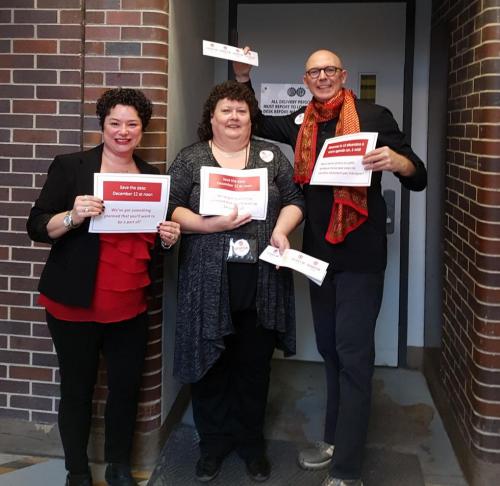 Event Archive
Pics Founders' Day
Pics December 12