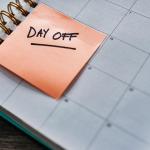 Your leave, your time bank and its use
Your Unifor 2025 - PSAC collective agreement (now available in its final version on the Intranet and on the Unifor 2025 Local website: https://www.unifor2025.ca/ ) contains many provisions dealing with your leave, overtime accumulation and how you can use it.
Unifor 2025 is a local of dedicated union employees who provide a range of professional services to members, staff and elected representatives of the Public Service Alliance of Canada: education; communications; representation; negotiations; organizing; IT services; mobilizing; human, women and Aboriginal rights; translation; and financial and membership administration.
Our newsletters
Select the newsletter(s) to which you want to subscribe or unsubscribe.