Remote work must be negotiated at the bargaining table
Statement from Terry Gray, Claire Hurtig, Hassan Husseini, Pierre Lebel, Connor Spencer, and Jess Wallis, Unifor Local 2025 executive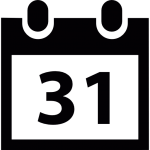 End of Year - Collective Agreement Provisions to Note
As the end of the year approaches, we wanted highlight what leave does not carry over into the new year - i.e. you need to use it before the end of the year or lose it.

Bargaining 2022: Non-monetary Proposals
The first bargaining sessions of the current round took place in November 2022. Download the non-monetary proposals exchanged by the union and the employer here.
Our newsletters
Select the newsletter(s) to which you want to subscribe or unsubscribe.