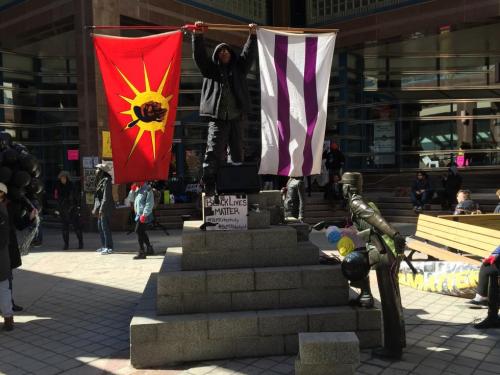 On Saturday, March 26th at 4 pm a rally to support the #BlackLivesMatterTO tent city was held at Toronto police headquarters. This growing movement, whose leadership is made up of young Black women, is an ongoing protest against police violence and impunity.
People were being injured and frightened as the Toronto police keep trying unsuccessfully to suppress the movement.
• Watch Local 2025 member Jawara Gairey's rally video
We ask our members to show support and advocate against the anti-black racism the community continues to face from police.